This theme includes support for the Visual Composer plugin plus an additional plugin called "Visual Composer Extension" created specifically for our clients. The Visual Composer plugin and extension add a ton of drag and drop modules to your dashboard for quickly and easily building your site.
Using The Visual Composer
The Visual Composer is very easy and doesn't really need much explanation, have a look at the screenshots below for a quick guide (you can also view this more comprehensive Visual Composer guide).
First, click Backend Editor button.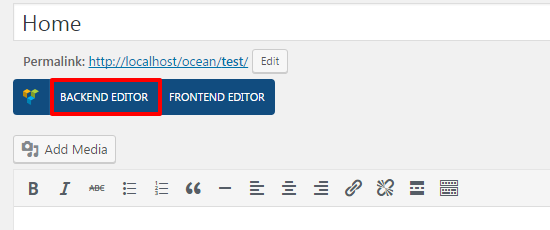 Start Building
The backend editor includes easy to use options to add page elements or select page templates.

If you click on the + symbol the Visual Composer will open a window to add elements. Here you will find all of the Visual Composer and Total page building modules. To add a page element simply click on it.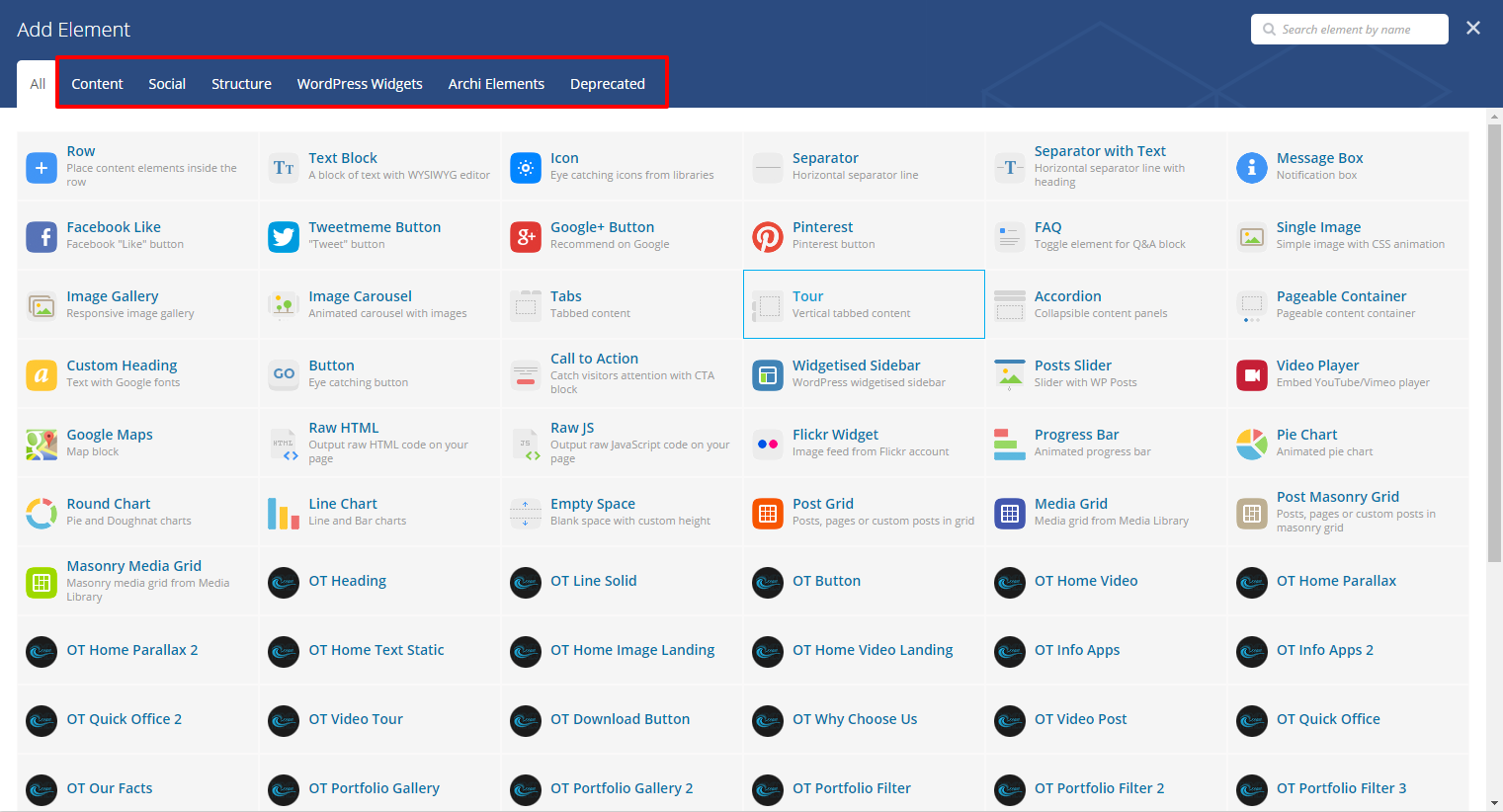 Row
This is the most popular you can't live without when using Visual Composer. In dotted theme, we use it as a section of page. So, when you edit a row, there is new parameters you will see beside the defaults: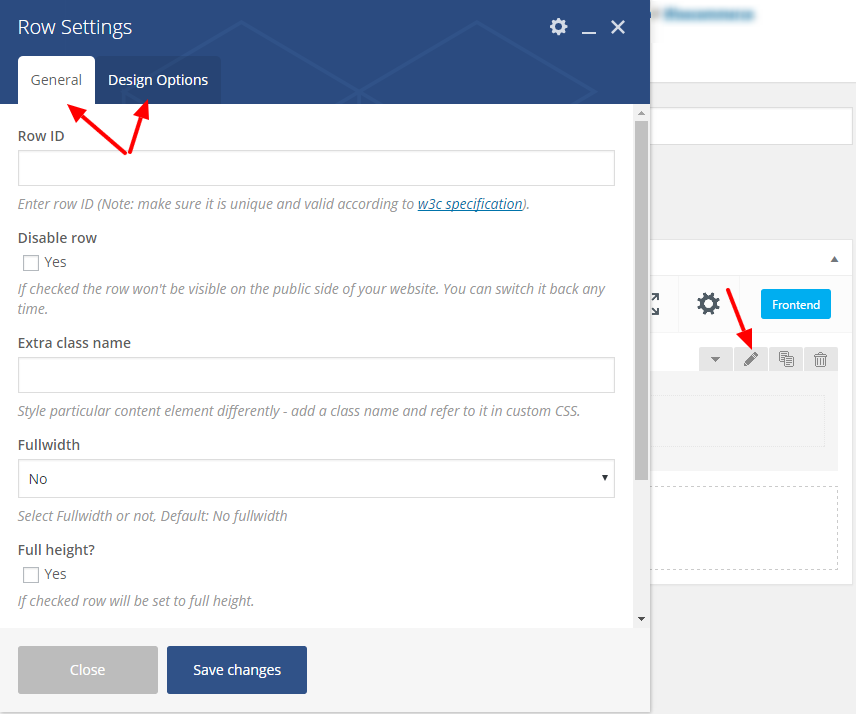 Column
As row, column is also the most popular element in Visual Composer, they are always be together.  Besides column allow you to set up responsive on different devices. It contains following options: